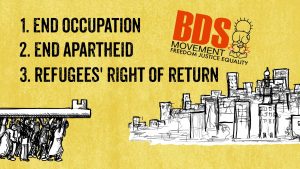 Apartheid Free Zones are a new initiative that will help to transform our local communities into spaces of solidarity with the Palestinian struggle for freedom, justice and equality.
By pledging to support the global Boycott, Divestment and Sanctions (BDS) campaign that aims to help Palestinians to win their freedom, and publicly declaring themselves to be an Israeli Apartheid Free Zone, shops, restaurants, businesses, community organisations, trade unions and other groups, and even local councils can make an important statement.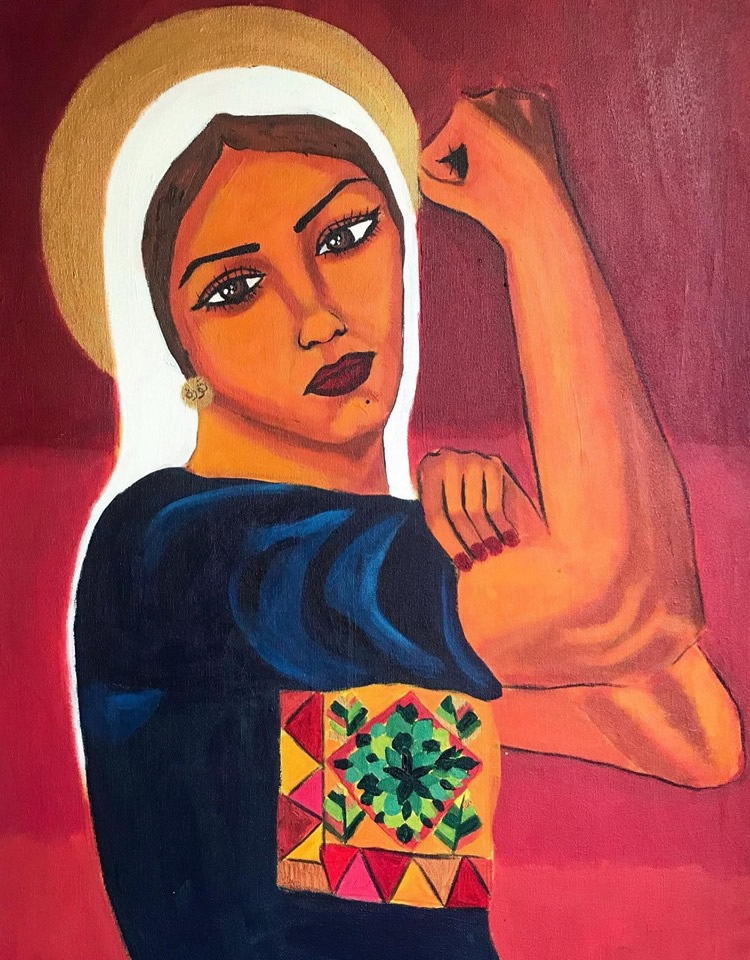 AFZs are a grassroots initiative, building from the bottom up, with the ultimate aim of making all of Ireland an Apartheid Free Zone.
Across the world, spaces such as cafes, retailers, community centres and cultural institutions are declaring themselves to be Israeli Apartheid Free Zones. They are pledging to publicly support the boycott of Israel.
As more and more businesses and organisations within a city, town, village or community declare themselves to be Apartheid Free Zones, it will help to build a real and deep culture of solidarity within the community.
A business or organisation that wants to be an Apartheid Free Zone commits to supporting the principles of the BDS movement, to boycotting Israeli products and institutions, and international companies that profit from Israeli human rights abuses, and to publicly declaring that it is an Apartheid Free Zone.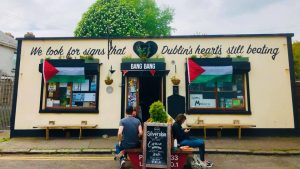 Apartheid Free Zones allow all kinds of organisations – from a community group to a business to a municipal council – to show their support for the Palestinian struggle for their basic rights, and encourage individuals to build support among organisations in their community.
In Ireland, over 100 businesses, spaces and other groups have declared themselves to be Apartheid Free Zones, and the number grows every day. At least seven local councils, including Dublin City Council, and eight Student Unions have voted to support BDS. Declare your support, say 'YES TO BDS!' and join with them today!
---


Apartheid Free Zones is a joint initiative of the Ireland-Palestine Solidarity Campaign, Trade Union Friends of Palestine, Academics for Palestine, Jewish Voice for a Just Peace – Ireland, Students for Justice in Palestine, Gaza Action Ireland, Comhlámh Justice for Palestine and Kairos Ireland, and is supported by the Palestinian Boycott Divestment and Sanctions (BDS) Movement.